1. What should I do if I am getting an error while resetting the electronic parking brake (EPB)?
If the electronic parking brake is not going through and you see the error below: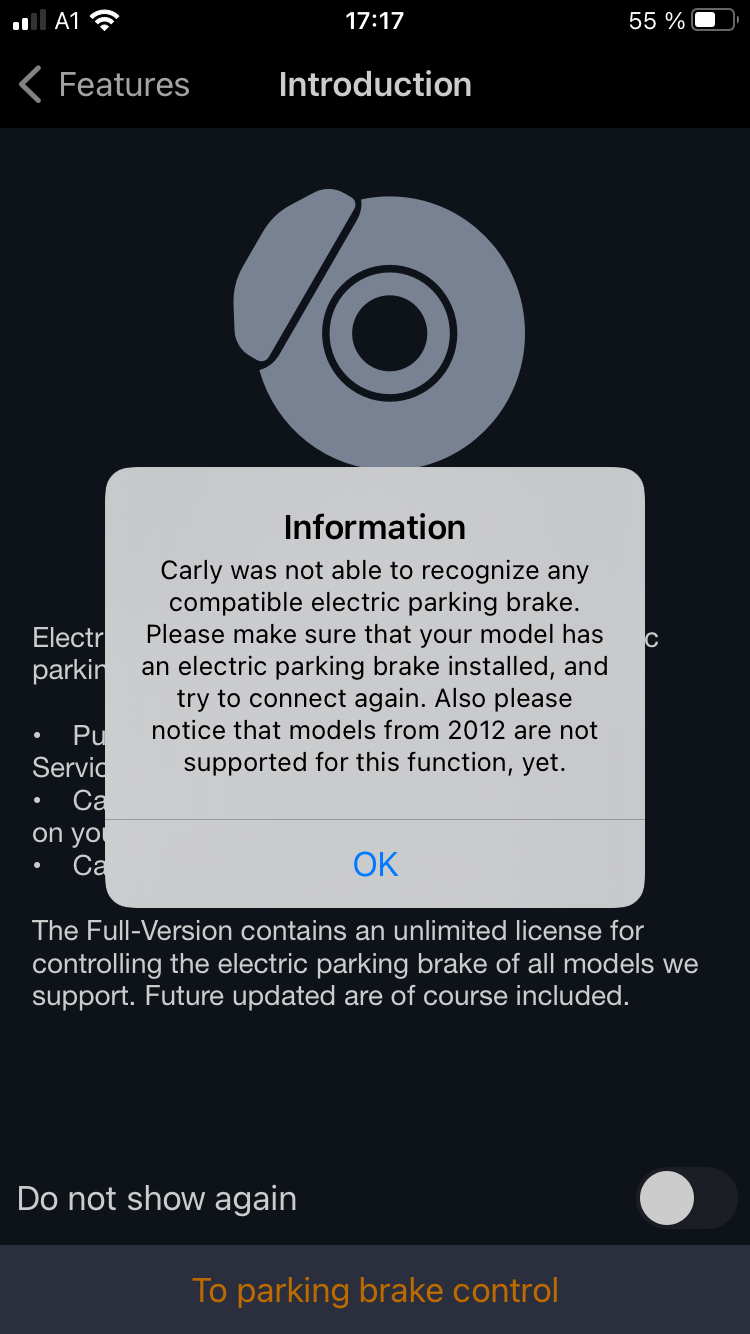 This means that the parking brake module installed in the vehicle is not compatible with Carly. This is often the case for VW Golf vehicles built after 2012.


Our development team is working on this topic. Once we have developed a solution, we will notify you, of course. You will receive free updates in the Carly app to be able to use this function.
If you have questions regarding this feature, please contact our tech support team via the contact form.
P.S.: Check out our Carly Community and get your car issues resolved by experts. Join now!