1. What is Carly Smart Mechanic?
Understand fault codes better, check components, and repair more yourself!
Now, we do not only display your fault codes but also provide repair tips and additional expert fault information for some of the codes!
With Carly Smart Mechanic you can:
Understand your fault codes - detailed fault descriptions curated for you by expert mechanics!

Check components & schematics - g

et direct access to original plans as used in workshops!

Repair more yourself - p

erform more repairs yourself together with Carly Smart Mechanic!


To keep in mind 💡: The Carly Smart Mechanic function is billed annually and can be used for all the brands with Carly features when you unlock the unlimited manufacturer-specific in-depth diagnostics.


Additionally to it, Smart Mechanic will only be displayed if you have saved an error code in the error memory for which we can provide a document.
2. How do I use Carly Smart Mechanic with the Carly app?
After running diagnostics, you can find your fault codes overview displayed in the app. If there is any additional information available for a specific fault code, we will provide you a link to the Carly Smart Mechanic function. You can recognize them on the banners: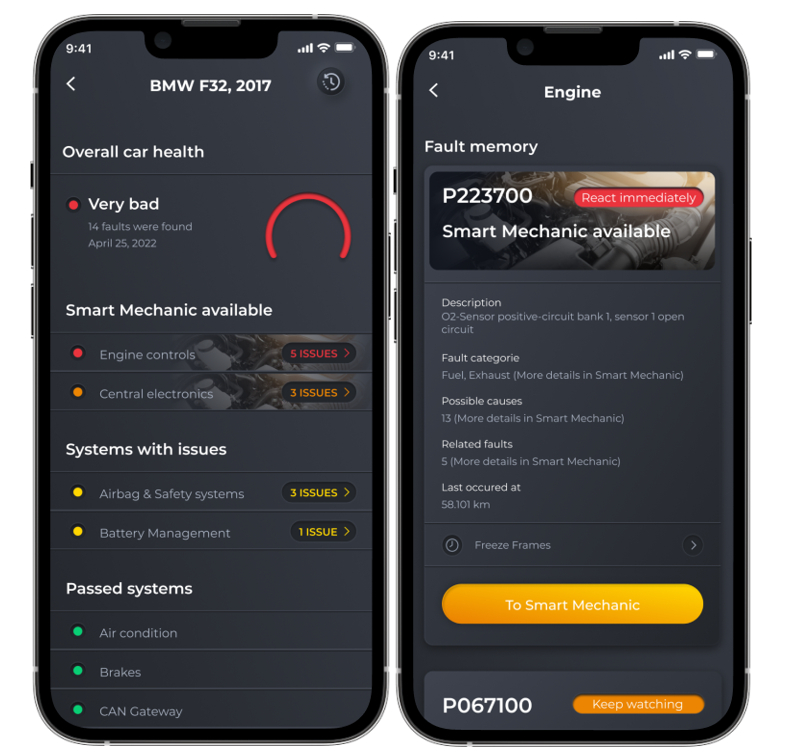 When you click on the Carly Smart Mechanic option, you will find the following information in the description:
How the system works
Possible symptoms of an error
Causes an error
How to check the cause of an error
Consequences of an error
Related issues
3. Do I get additional information from Carly Smart Mechanic?
We also displayed some helpful links for you in addition to the information you got in the previous steps.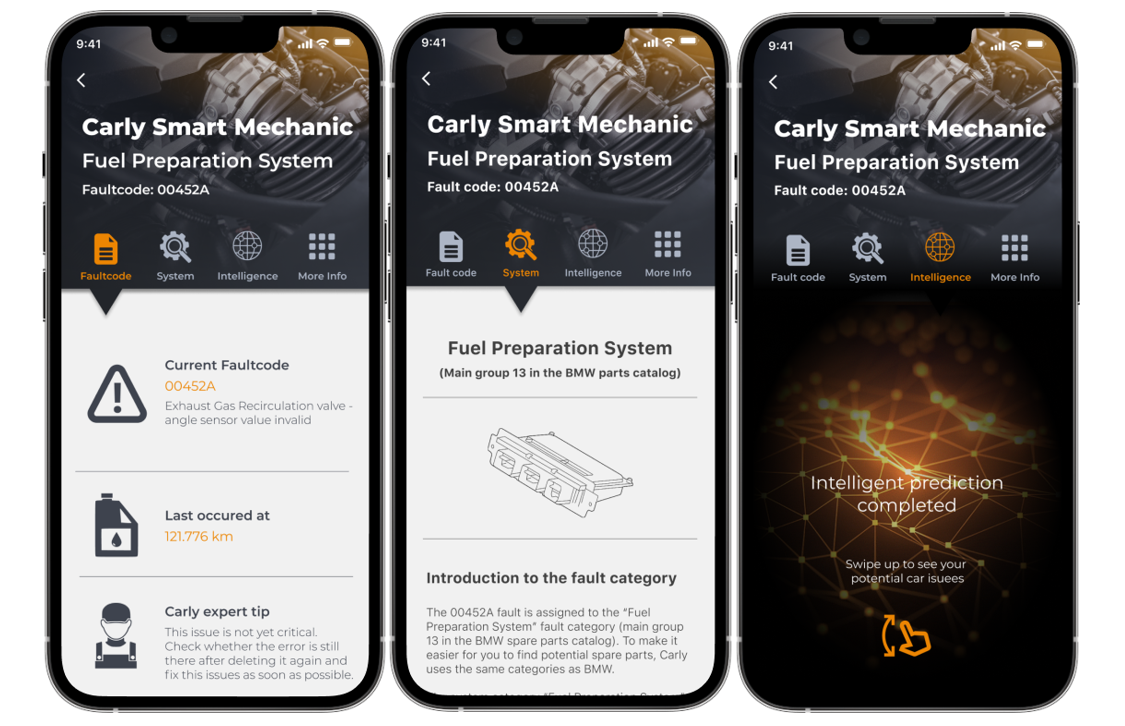 Did not find what you were looking for? Don't worry, we're there for you. Please contact our team here.
P.S.: With the professional advice and actionable information that Carly offers, you can perform maintenance more efficiently on your car.