1. What is the Carly Referral Program?
Our referral program is a way for you to earn rewards by referring your friends and family to our business.
2. What will be the reward?
For every successful referral order with your link (Premium package only), you will get 50 EUR credit which will be stored in your Carly account for your next renewal or upgrade to All Brands license.
To keep in mind 💡: You will receive a referral link ONLY if you make your purchase through the Carly website. In-store purchases are not eligible
3. Can I accumulate the credits for multiple referral purchases?
YES! Isn't that great? the more referrals you make, the more rewards you earn. So start spreading the word and share the benefits of using Carly.
4. What will my referred person get?
When your referred person clicks on your referral link, they will get a 10% discount for any of our products.
To keep in mind 💡: In order to get your reward, your referral must buy the Premium Package. Otherwise, your credit won't be validated.
5. How do I get my unique referral link?
You must be logged in to your account and click on the "My Account" button (directly from the web and app) and there you will find your link. Then you only need to copy and send it to your friends and family: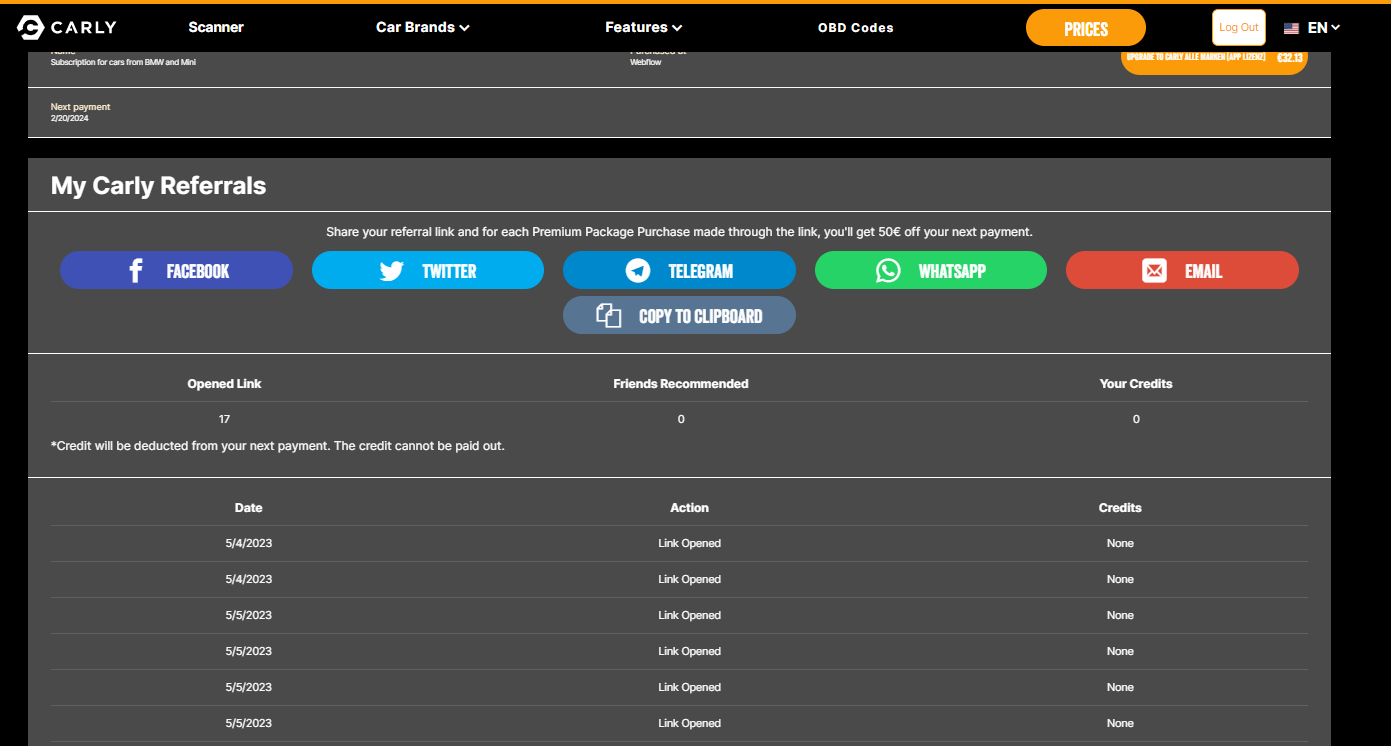 P.S.: Millions of users rely on Carly to help them with their car's repair and maintenance issues.